That is why healthcare centers are always in need of blood to provide a lifeline to patients with serious medical illnesses and bring them back to health.
In India, a single blood transfusion is required every two seconds, and about 38,000 blood donors are needed every day. 90% of the donors donate blood voluntarily out of altruism and also as it comes with some surprising health benefits.
Some of them are listed below:
1. A Free Health Screening:
Before you donate blood, your vital signs will be monitored and made sure that you are fit enough to donate blood. This examination might tell you about some hidden health harms like low iron hemoglobin, arrhythmias, or any other infection.
This mini check-up would give you an excellent insight into your health and would aware you of diseases that might have gone unnoticed. 
2. Reduce harmful iron stores:
A genetic disorder of hemochromatosis would make your body absorb more iron from the diet you take. Too much iron could cause health issues like liver diseases and diabetes.
Regular blood donation is the best way to reduce these excess iron stores. The Centers for Disease Control and Prevention says the removal of red blood cells by phlebotomy or donating blood is the preferred treatment for patients to reduce excess iron in their blood. 
3. A Healthier Vascular System:
Regular blood donation would help you keep your heart healthy as it lowers blood pressure and reduces the risk of heart attacks. Blood donation helps you to keep your hemoglobin level under control.
Too much hemoglobin would result in more viscous blood which is associated with developing clots. Blood donation is found more helpful in cases of men as women have menstrual cycles so they have their natural process to reduce their increased iron and Hb levels.
4. Lower risk of developing Cancer:
Increased levels of iron are also associated with a higher risk of cancer and increased mortality. A study published in the Journal of the National Cancer Institute stated that people who regularly donated blood had less risk of developing cancer.
The study also found out that women had more chances of developing cancer after Menopause as their bodies no longer have a mechanism to reduce excess iron.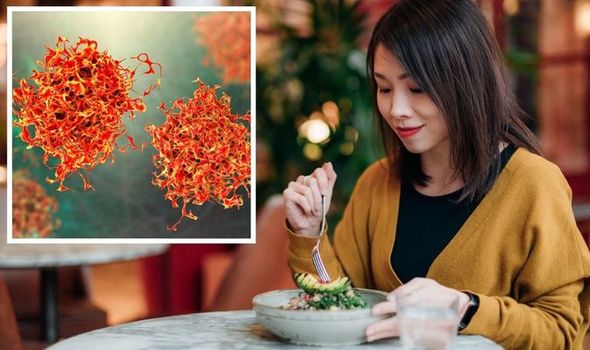 5. Mental wellbeing and longer life:
A unit of blood can save up to three lives. The majority of the people donate voluntarily as it feels good to help other people and it brings out a sense of satisfaction.
Donating blood could uplift your spirits and it would lower the risk for depression or anxiety and would increase your longevity. Blood donation might not be a permanent cure but it would help someone stay alive.
Also Read: What Should Be The Post Covid Diet?