In the recent data released by the World Health Organisation, India accounts for 27% of the total reported cases of tuberculosis in the world followed by China with 9%, Indonesia with 8%, Pakistan with 6%, and Bangladesh with 4%. The WHO also reported the primary reason for mortality to be drug resistance to the disease.
In fact, India also leads in the most number of TB cases with drug resistance in the world with more than 130,000 cases. However, India ranks 38th in the number of Multi-Drug Resistant (MDR)-TB patients per lakh population with a score of 9.6.
Undoubtedly, the emergence of the multi-drug resistant Tb has been a major threat to the Indian healthcare system. MDR-TB is a type of Tuberculosis that does not show any response to at least isoniazid and rifampicin, which are considered to be the two most powerful medications against the TB bacteria.
The 2 primary reasons why multidrug resistance continues to emerge and spread are mismanagement of TB treatment and person-to-person transmission as reported by The World Health Organization. The treatment of TB requires the patient to follow a strict drug regimen for at least 6 months.
During this, the patient has to be regularly supported and supervised. Inappropriate or incorrect use of antimicrobial drugs, or use of ineffective formulations of drugs, such as prescribing poor quality medication of patients storing medication in bad conditions, leads to ineffectiveness of drugs resulting in drug resistance.
Resistance can also occur if the treatment is discontinued before the prescribed time. This type of TB spreads at a much faster rate making it even more dangerous. 
Looking at the grave danger MDR-TB possesses, the Revised National Tuberculosis Control Programme (RNTCP) conducts information, education, and communication (IEC) activities to increase awareness in the public. These programs try to teach patients and their attendants that delaying the treatment would result in adverse outcomes.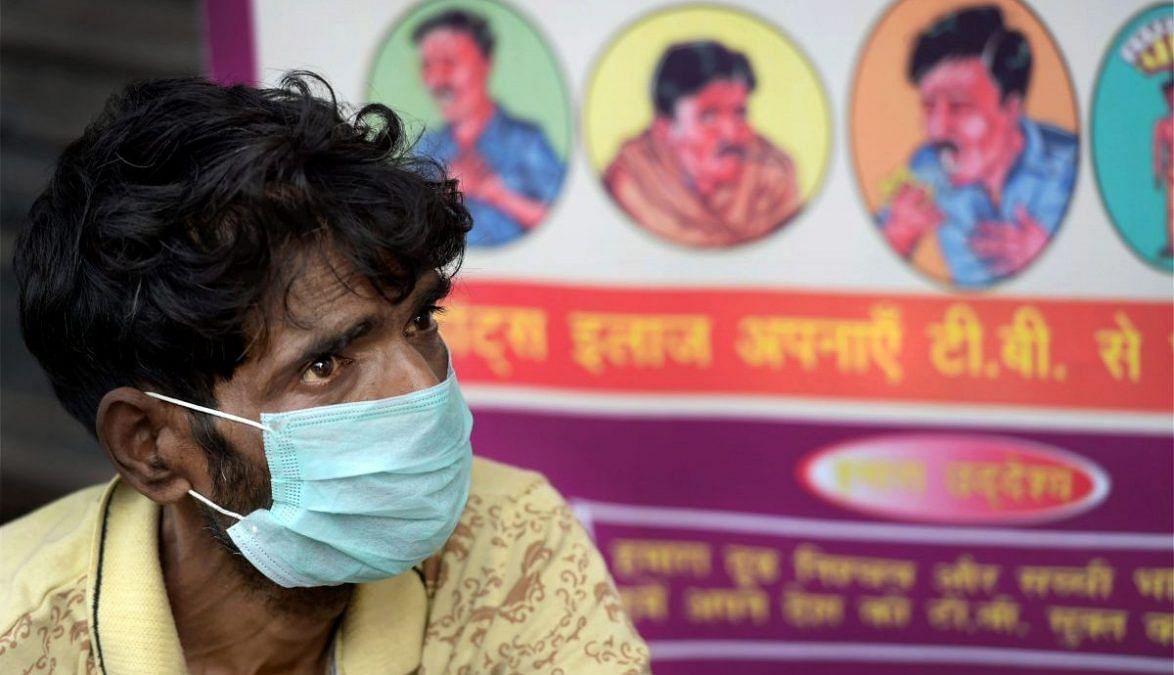 The government has taken many other measures to prevent such kind of situations like active case finding (ACF) in vulnerable and high-risk populations groups to actively detect TB patients through screening their symptoms, private sector engagement to increase notification and provision of public health action, and making sure that proper medicines and diagnostic measure are taken in the private sector as well for the patients.
It also made improvements in the sputum collection and transportation process for early diagnosis. 
Some corrective measures also include increasing the network of rapid molecular diagnostics to ensure drug resistance detection as early as possible. The Programme has also initiated universal drug susceptibility testing (UDST) since 2018 under which testing for Rifampicin resistance is necessary for all diagnosed TB patients.
Active case finding has also been done since 2017 to find the missing cases of MDR-TB in the community. 5.5 crore people were screened and a total of 26,781 cases of TB were additionally discovered. 
The Prime Minister had launched the 'TB Free India' campaign on March 13, 2018, with an aim to end TB in India by 2025.
Also Read: National Nutrition Week 2021, Feeding Smart Right From The Start!