Integrative Medicine (IM) is a field of medicine that seeks to treat illness by taking into account the patient's individual biology rather than focusing on conventional medical treatments alone. This holistic approach to healthcare can be used for any type of patient, including those with common, chronic illnesses such as diabetes and cancer. However, it is most commonly used by patients who suffer from chronic conditions that don't appear to have clear underlying causes or treatment options.
These patients often experience frustration and disappointment when they are told that there is no cure for their disease. By integrating various complementary approaches — such as nutrition, exercise, stress management, and relaxation techniques — into their treatment plan, IM practitioners can help these patients feel better sooner by reducing the frequency and severity of future flare-ups.
What is Integrative medicine?
Integrative medicine is a term that's used to describe a type of medical care that tries to combine conventional medicine with other therapies, like diet, exercise, mindfulness and relaxation techniques, and/or supplements, in order to help patients feel better. A good example of how this might work is someone who has chronic back pain.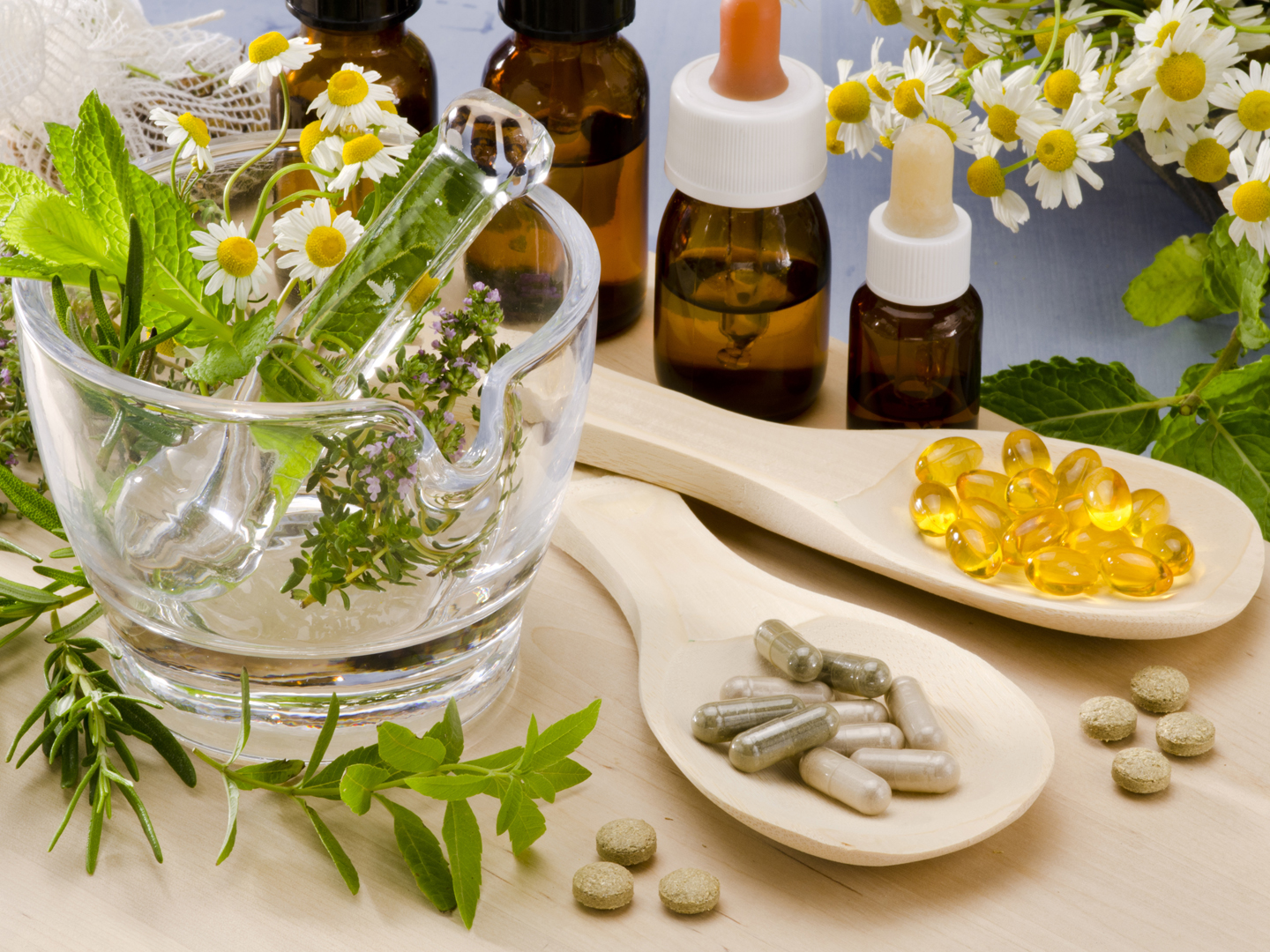 On one hand, a doctor might prescribe anti-inflammatory medications, physical therapy, and/or surgery to help alleviate this pain, but in most cases, these treatments don't get to the underlying cause of the pain. A patient's low back might be sore and stiff because it's been misaligned for a long time, or it might be sore and stiff because the person has been sitting at their computer all day.
Treatment that focuses on one of these factors, while ignoring the others, is unlikely to completely solve the problem. The goal of integrative medicine is to treat the patient as a whole person, including their biology, lifestyle, and environment, to find the best treatment path that combines the most beneficial therapies. This often involves working closely with a patient's primary care doctor to create a treatment plan that addresses their specific needs and concerns.
How does Integrative medicine work?
IM practitioners attempt to improve the patient's health through a variety of means, including diet and lifestyle changes, exercise, herbs and supplements, acupuncture, visualization techniques, and mindfulness training. When used in conjunction with one another, these therapies are likely to have a greater effect than if they were used alone.
A diet that's low in sugar and high in vitamins, minerals, and antioxidants is likely to reduce inflammation and improve conditions such as diabetes and autoimmune diseases. Yoga, breathing exercises, and exercise that are focused on strengthening muscles instead of increasing muscle bulk is likely to reduce the risk of future back pain while improving daily function.
Top IM practices in the world
Ayurveda – The ancient healing art of Ayurveda has been used in India for thousands of years and relies on natural compounds, like turmeric and cumin, to treat a variety of chronic illnesses including diabetes and autoimmune diseases like lupus.
Chinese medicine – Chinese medicine is a holistic system of health treatment that draws on both Eastern and Western medicine. It has been a widely used practice in Asia for thousands of years and is now gaining popularity in North America as well.
Homoeopathy – Homeopathic treatments are based on the idea that a substance can be directly "treated" with a small amount of the substance that caused the symptoms that it's treating. This is similar to the way that a doctor might "treat" a bacterial infection with a small dose of the bacteria that caused the infection in the first place.
Benefits of Integrative Medicine
You may feel less stressed about your health and your treatment. If you're experiencing symptoms of anxiety or depression, you may be more likely to skip seeing a doctor or reach for medications that aren't necessary. Identifying and solving the root cause of these issues can often have a much greater impact on your overall health than simply popping pills.
You may reduce your risk of certain types of cancer. Conditions that are often linked to inflammation, such as diabetes, are a key risk factor for a number of cancers, including colon cancer, pancreatic cancer, and liver cancer.
You may have better outcomes when undergoing certain types of surgery. Certain types of surgery, including bariatric surgery, need to be done to correct a condition that's causing symptoms. In these cases, integrating complementary therapies into your treatment plan may reduce the likelihood that you'll require surgery.
Limitations of Integrative Medicine
It may take longer to feel better than with conventional treatments. This may be true for specific conditions, and often it's best to seek treatment from a medical doctor when a patient is experiencing a potentially life-threatening condition.
It may be more costly, particularly when compared to conventional treatments that focus on one type of therapy, such as pharmaceuticals, surgery, or physical therapy.
It's not always possible to "fix" the underlying causes of health problems. Certain conditions, even ones that are caused by a poor lifestyle or diet, can sometimes be improved by integrating a few helpful therapies, but it's unlikely that they'll ever be completely resolved.
5 Amazing Benefits of Integrative medicine
Strengthens your professional network and skills
If you are interested in learning more about integrative medicine, you can establish a professional network with physicians practising integrative medicine. You can also stay in touch with research studies and clinical trials that are being conducted in the field of integrative medicine. You can also learn about the best practices that are being followed in the CAM field.
This can be done through various online resources and groups that specialize in integrative medicine. This professional network can also help you build professional skills and make you a more well-rounded doctor. You can become a better listener, an expert in your field, and a more effective communicator if you are proficient in key CAM therapies.
Helps you stay up-to-date with medical research
As a medical professional, staying up-to-date with medical research is essential so that you can treat your patients holistically. Integrated CAM therapies can help you stay up-to-date with medical research. With the rapid advances in integrative medicine and research, you can develop a collection of integrative therapies that incorporate the best of modern medicine and are based on the research that is currently taking place. This can help you keep pace with new breakthroughs in the field of medicine and stay up-to-date with the research that is currently taking place.
Improves patient experience and satisfaction
If you are an integrative physician, you can treat your patients with a variety of CAMs. This can help you create a positive patient experience and improve patient satisfaction. Patients can experience a sense of calmness and peace if they use some of the therapies that are commonly integrated into integrative practices. This can help you meet the needs of your patients in a positive and holistic manner.
Improves clinical workflow and coordination
As a holistic physician, you can integrate various CAMs into your practice and create a holistic healthcare model. This can help you create a more efficient clinical workflow and coordinate your CAM therapies with conventional medicine. With this, you can treat your patients with an integrative approach that is more effective and holistic.
Reduces risk of malpractice and fraud
As a holistic medical professional, you can treat your patients with various CAMs. This can help you reduce the risk of malpractice and fraud. CAM therapies may not always provide the same results as conventional medicine, but they do not pose risks to the patient if they are used appropriately. They have been used for thousands of years and are generally considered safe.
Bottom line
Integrative medicine is a promising new approach to health care that some experts believe could eventually replace conventional approaches like conventional medicine. However, conventional medicine will still play an important role in the future of medicine.
IM practitioners work toward helping their patients feel better and get back to living the healthy and productive lives they deserve. In most cases, treating the underlying cause of a condition is necessary for this to happen, so integrating complementary therapies into your treatment plan with a medical doctor may be the best approach.