According to the survey, more than half of children under the age of four are underweight and stunted. One out of every six children was very underweight. All of these issues are linked to the high prevalence of chronic malnutrition in children.
Magnitude Of Malnutrition
Malnutrition is a worldwide issue that manifests itself in a variety of ways. There isn't a country on the planet that hasn't been touched by It affects people from all walks of life, all ages, both affluent and poor, and both sexes. Malnutrition in any form is linked to a variety of health problems and a higher risk of death.
Undernutrition is responsible for around 45 per cent of fatalities among children under the age of five, primarily in low and middle-income nations. Children who are malnourished do not reach their full potential in terms of growth and development, physical capacity to labour, and economic production later in life.
According to World Bank estimates, childhood stunting can cause adults to lose 1% of their height, resulting in a 1.4 per cent decline in individual economic productivity. Stunting, wasting, and underweight affect 38.4, 21., and 35.7 per cent of children under the age of five in India, according to the National Family Health Survey IV (2014–2015). In India, 7.5 per cent of the population suffers from severe acute malnutrition (SAM).
India is ranked 103rd out of 119 nations in the 2018 Global Hunger Index. India has a score of 31.1, indicating that the country has a major hunger problem.
A Way Ahead
India appears to be on track to miss one of its most important Millennium Development Goals: reducing malnutrition by 2015. This is why there has been a flurry of high-profile public declarations and programme initiatives to combat malnutrition in recent months.
The National Food Security Act, passed by Parliament in September, aims to combat malnutrition by addressing food insecurity. Poverty is often associated with malnutrition, according to popular belief.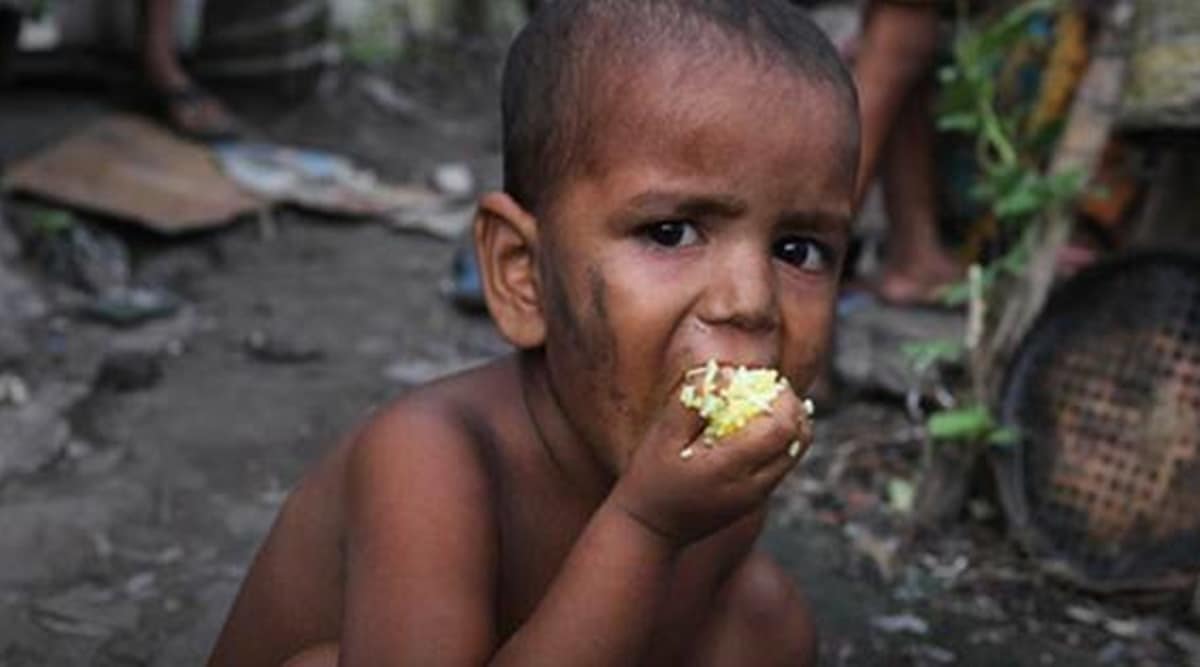 As Per the reports, the majority of malnourished youngsters come from poor families in traditionally poor states. However, malnutrition is also a problem for middle- and high-income households.
After analyzing the facts, it has been observed that It is now critical to invest in the infrastructure of the ICDS and Anganwadi centres, as well as their coverage. This has been the focus of certain district-level efforts.
There is also a need to address gaps and inefficiencies in the current system through public awareness, community engagement, and empowerment; such an intervention would help the community realise their rights and entitlements, and thus act as a deterrent to inefficiencies and gaps; it would also aid in developing community-based solutions to malnutrition, relieving the burden on the already overburdened public healthcare sector.
Also, Such community-based remedies have been found to be beneficial in relieving the situations of children suffering from severe acute malnutrition in India, according to studies.
Also Read: Poor Heart Health In LGBTQ Adults Linked With Discrimination