What is Disease X? How is it deadlier than COVID-19?
Disease X is a placeholder name adopted by the World Health Organization (WHO) in February 2018 on its shortlist of blueprint priority diseases. It represents a hypothetical, unknown pathogen that could cause a future epidemic or pandemic. The WHO chose the name "Disease X" to emphasize that numerous potential threats to human health exist, and we must prepare for any eventuality.
The letter "X" typically signifies the unknown, be it in a mathematical problem or as a variable representing something extraordinary. Here, we aren't referring to "X" as in the former "Twitter" symbol; instead, we're discussing a disease. A disease that could prove more catastrophic than COVID-19, Ebola Virus Disease, Zika Virus, MERS, and Lassa Fever potentially rivalling the impact of the Spanish flu of 1918-1920 or even surpassing it.
Medical professionals caution that the next pandemic could be up to 20 times deadlier than COVID-19, which has claimed over 2.5 million lives worldwide since 2020. The World Health Organization has coined the phrase "Disease X Pandemic" to describe this potential threat.
This serves as a stark reminder that we must remain vigilant and adequately prepared for future pandemics. We must invest in research and the development of new vaccines and treatments, strengthen our public health systems, and address the underlying social and economic factors contributing to the spread of diseases.
The term "Disease X" was introduced by the World Health Organization in 2018, well before the arrival of COVID-19. It was included on their list as a warning of a possible impending pandemic with the potential to claim numerous lives. At that time, the specifics of this disease were unknown, hence the name "X." Without knowledge of the virus, vaccines and treatments couldn't be developed.
Why COVID-19 Wasn't Identified as Disease X?
Experts suggest that COVID-19 represents just one of the many pathogens that can cause pandemics. What sets COVID-19 apart is the sheer scale of its impact, which distinguishes it from other diseases.
We face a choice now:  Will we wait for a disease capable of triggering an epidemic and causing tenfold devastation before acknowledging it as "Disease X"? Alternatively, we can recognize that Disease X remains a constant, necessitating ongoing research to prepare for the next, potentially even deadlier epidemic.
Why is Disease X making headlines in 2023 after its introduction in 2018?
Recently, Dame Kate Bingham, a global health specialist and head of the UK's Vaccine Taskforce, issued a warning. She suggested that COVID-19 may merely serve as an indicator of a more catastrophic Disease X Pandemic yet to come, as reported by the Daily Mail. She mentioned "Disease X" in her upcoming book too. 
Who is Dame Kate Bingham?
Dame Catherine Elizabeth Bingham is a British venture capitalist and managing partner at SV Health Investors, a venture capital firm. A venture capitalist (VC) is a private equity investor who provides capital to companies with high growth potential in exchange for an equity stake.
Dame Kate Bingham's Background
Bingham began her career in healthcare, working for Vertex Pharmaceuticals and Monitor Company. In 1991, she joined Schroder Ventures, now known as SV Health Investments, and became a managing partner specializing in biotechnology. She has served on the boards of companies in the UK, US, Ireland, Sweden, and Germany, including Autifony Therapeutics, Bicycle Therapeutics, Mestag Therapeutics, Pulmocide, Sitryx, and Zarodex Therapeutics.
In May 2020, Kate Bingham was appointed Chair of the UK Vaccine Taskforce without a recruitment process. The task force was set up to manage the introduction of a COVID-19 vaccine in the UK and its global distribution. Bingham served in this unpaid role until the end of the year, reporting directly to the Prime Minister. In October 2020, she participated in a trial of a vaccine by Novavax.
However, Leaked documents revealed that Bingham charged taxpayers £670,000 for a team of eight full-time boutique consultants from London PR agency Admiral Associates.
Family of Kate Bingham
Bingham was born in London, the only daughter of the barrister and judge Tom Bingham and Elizabeth, and the eldest of their three children.
Bingham married Jesse Norman in 1992. Norman is a Conservative politician, a Member of Parliament since 2010, and has held various ministerial posts since 2016.
Dispelling Rumors Surrounding Disease X
Rumours abound when it comes to Disease X. There's a prevailing sentiment among the public that this term has been resurrected to promote the vaccine market. As we wanted to dig deeper into this subject, we went on a journey of reading numerous articles and keeping a close eye on news sources.
It was in the comments section of these articles and news outlets that we uncovered intriguing insights. Additionally, we stumbled upon social media pages where individuals firmly believe that Disease X has resurfaced as a ploy to boost the vaccine market.
Exploring Unconventional Views on Disease X
Conversely, there are intriguing interviews that assert a rather unconventional view – that this disease could potentially serve as a bio-weapon. The prospect of bioterrorism looms on the horizon, casting a shadow over our world. We aren't fear-mongering, but we aim to shed light on significant facts and rumours circulating around Disease X. Some individuals have a belief that there's a possibility it could manifest as a bio-weapon. These contrasting perspectives prompt us to dig deeper into the enigma of Disease X and ponder the myriad possibilities it presents. Notably, COVID-19 was also believed to be a Bio-Weapon. 
COVID-19
COVID-19, or Coronavirus Disease 2019, was a highly contagious respiratory illness caused by the novel coronavirus SARS-CoV-2. It emerged in late 2019, leading to a global pandemic with severe health and socio-economic consequences.
COVID-19 History with China
China, as the initial epicentre of the COVID-19 outbreak, played a pivotal role in the pandemic's early stages. The virus was first identified in the city of Wuhan, Hubei province, in late 2019. Chinese authorities faced criticism for their initial handling of the outbreak, including delays in reporting cases and suppressing information, which hindered early containment efforts.
China faced international criticism for its initial handling of the COVID-19 outbreak, which many perceived as a lack of transparency and delayed response. Here's an overview of some key aspects of China's early response to the pandemic:
Suppression of Information
In the early days of the outbreak, there were reports of local health authorities in Wuhan suppressing information about the virus and detaining whistleblowers like Dr. Li Wenliang, who tried to raise the alarm. This suppression of information hindered early containment efforts.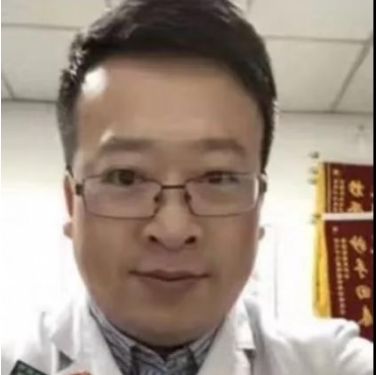 Delay in Reporting Cases
China faced criticism for delaying the reporting of COVID-19 cases to the World Health Organization (WHO). The virus is believed to have been circulating in Wuhan in late 2019, but the official confirmation and reporting came much later.
Limited International Access
China was accused of limiting access to international experts and delaying their entry into the country to investigate the origins of the virus. This raised concerns about transparency in sharing critical data and samples.
It's essential to acknowledge that once the gravity of the situation became evident, China implemented strict measures to contain the virus, including lockdowns and massive testing and contact tracing efforts. These measures, combined with widespread mask-wearing and social distancing, helped bring the outbreak under control within its borders.
China also shared the genetic sequence of the virus promptly, enabling global scientific efforts to understand and combat the virus. Chinese scientists contributed significantly to research on COVID-19, including vaccine development.
In summary, China's role in the COVID-19 pandemic is complex. While the initial response faced criticism, subsequent efforts to contain the virus and contribute to research have been significant. The origins of the virus remain a contentious issue, and navigating global cooperation amid political tensions continues to be a challenge.
Chinese whistleblower and COVID batwoman
Dr Li Wenliang was a Chinese ophthalmologist, a specialist in the study and treatment of disorders and diseases of the eye, and a prime whistleblower who worked at Wuhan Central Hospital in Wuhan, China. In December 2019, he attempted to warn his colleagues about the outbreak of a novel coronavirus, which would later become known as COVID-19. Dr Li shared information about the virus in a private chat group, urging caution. However, he was reprimanded by local authorities for "spreading rumours" and was forced to sign a statement admitting to his "misdemeanour." Tragically, Dr. Li contracted COVID-19 and passed away on February 7, 2020. He became a symbol of the early efforts to raise awareness about the virus and the challenges faced by whistleblowers.
Shi Zhengli – The "Bat Woman" of Virology
Shi Zhengli, often referred to as the "Bat Woman," stands as a prominent figure in the realm of virology. She is a distinguished Chinese researcher renowned for her work on coronaviruses, particularly those originating in bats. Holding the position of Chief Scientist at the Wuhan Institute of Virology (WIV), her research has primarily revolved around the study of bat-borne coronaviruses and their potential transmission to humans.
In recent times, Shi Zhengli's work has been thrust into the spotlight due to the global COVID-19 pandemic. There have been speculations and conspiracy theories linking her research to the origins of the virus. It's vital to emphasize that the exact source of the virus remains a subject of rigorous scientific investigation and has not been definitively established. Shi Zhengli has been dedicated to scientific research related to coronaviruses for many years and should not be held responsible for the outbreak.
The Significance of this Information
This information assumes significance within the context of our article as we delve into the COVID-19 pandemic. It's a reminder that we must no longer remain ignorant but instead face the potential risks head-on. We must proactively work to prepare ourselves for potential future pandemics.
Some have speculated that the term 'Disease X' may be used as part of a market strategy, coined by capital venture owners. There's a perception that it could pave the way for a new market of vaccines, with people readily seeking vaccination due to the losses witnessed during the COVID-19 pandemic. In essence, it raises questions about whether this is indeed a market-driven strategy.
The truth is, in the era of globalization, preventing diseases from spreading is a complex challenge. We must be cautious and proactive. Even if there's a slight chance of a new pandemic, we should collectively prioritize safeguarding our world and maintaining its normalcy and safety.
So, what steps are doctors and scientists taking to address the potential threats posed by "Disease X"?
Is Disease X Coming?
There is currently no assurance that Disease X will occur. The term has been coined and propagated to make People, Institutions and Governments ready for any future mishap, that can kill the masses brutally.
What are the Symptoms of Disease X?
The symptoms of Disease X can vary from Cold, Nausea, Headaches, and Skin Infections, to serious health issues.  As of now, the disease is unknown and has no specific symptom, and that's why the name X, but the devastation and failure of the best medical system in the whole world underscored by COVID-19, makes us think of the wide array of future possible diseases that can have a wide array of symptoms. To address that we need to be vigilant and prepare ourselves for any devastating possibility
What are the pathogens that can cause Disease X?
We are unsure. Among the nearly two dozen virus families that can infect humans, only six—the Adenoviridae, Coronaviridae, Orthomyxoviridae, Paramyxoviridae, Picornaviridae, and Poxviridae—possess these traits, making them the most likely candidates to cause the next pandemic.
Disease X: Preparing for the Unknown
The term "Disease X" serves as a placeholder name, adopted by the World Health Organization (WHO) in February 2018. It found its place on the WHO's shortlist of blueprint priority diseases. Disease X represents a hypothetical, unknown pathogen with the potential to trigger a future epidemic. The WHO intentionally selected the name "Disease X" to underscore the reality that numerous potential threats to human health loom on the horizon, emphasizing the necessity for preparedness.
The journey toward understanding and safeguarding against Disease X is a complex one. It's not merely about vaccines and treatments but also entails strengthening our global public health systems and addressing the underlying social and economic factors that contribute to the spread of diseases.
In conclusion, Disease X serves as a symbol of the unknown, urging us to remain vigilant and proactive. It raises thought-provoking questions about our preparedness for future pandemics and underscores the importance of scientific research and global cooperation in safeguarding our world's health and safety.