If you get a chance to do a hospital visit or OPD visit, you will notice a couple of frozen shoulder victims. You could notice them from their posture itself. Their walking style is tilted to one side. They will carry their shoulders tilted to the weak side. If they feel pain in their right shoulder, they will carry it high. 90% of the population suffer from Frozen shoulders. The starting stages are not recognized. It gradually worsens and reaches a stage where the person is not able to do his daily chores. This is when they realize they need a consultation.
Causes
The majority of frozen shoulder cases are witnessed in diabetic patients or who have kept their shoulder immobilized for long periods of time or bedridden patients. Optimum mobilization of body parts is essential for every patient or daily living person. When the stiffness increases due to excessive use of muscle or disuse of muscles, this problem arises.
History of rotator cuff injury, strokes, or ligament tears can cause frozen shoulders also known as adhesive capsulitis.
When the ligaments or tendons surrounding the shoulder joint become stiff, we find pain in moving our arms in all directions. 
Problems met
There are several problems a frozen shoulder person is met with. The constant one is pain.
Pain in raising your arms. They find it difficult to do daily chores.

Pain in the abduction of the arm from 60° to 130°. They find it very painful to raise their arm above their head. After a particular point, they feel a pricking pain in the shoulder joint.
3. Pain in even raising your arm to comb your arm. Daily chores seem impossible for them. This includes combing their hair, wearing clothes, holding something above their head.
Risk factors
In people suffering from Diabetes.

In people above 40 years of age. This is an age where people are under work pressure. These include bread earners of families. They work day and night. In this way they don't get time to rest, keeping their body muscles under constant tension. This results in muscle stiffness and pain.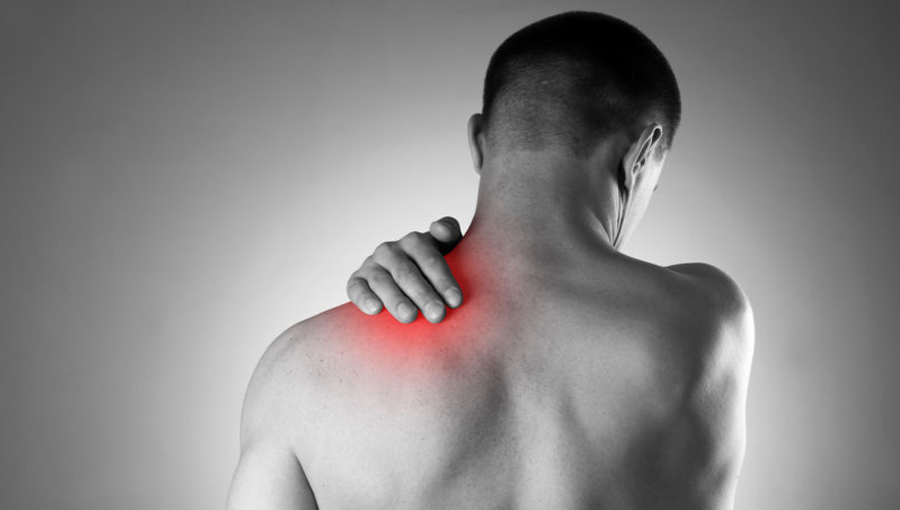 3. In people with previous cases of injury or trauma. For example- road accidents lead to a muscle tear or ligament tears of rotator cuff muscles or hand muscles.
Treatment for Frozen shoulder
Frozen shoulder is normally treated with physiotherapy. Certain stretching and strengthening exercises are recommended for this condition. These exercises help these stiff muscles to get loose and flexible, facilitating full-range motions.
Before going about exercises, warm up your shoulder a bit by taking a warm bath or keeping a hot pack over the painful area of your shoulder for 10-15 minutes.
1. Pendulum stretch
Bend yourself over a table. Hang the affected arm while the other grabs the table. Roll the affected arm in a circumference of a foot Length. With time keep increasing the circle and if possible keep increasing the weight by using small weight lifts.
2. Towel stretch
Stand upright. Hold a towel with both hands at your back and try to stretch it wide and feel the tension in your arm muscles. 
3. Cross-body stretch
Do this in a sitting or standing position. Grab your affected arm to one side with your healthy hand. Feel the tension in your muscles. Keep the position for 5-10 sec and release it. Repeat the exercise 10-20 times a day.
4. Finger walk
Perform this exercise in a sitting or standing position. Place your fingers against the wall with your elbows slightly bent. Run your fingers up and try to take it above your head till the point you feel pain in your shoulder. Be careful about using your finger muscles alone and not your arm muscles.
Also Read: Is It Just Humans Who Suffer Heart Attacks ?