The first name we get in our mind while talking about healthcare is the nursing profession. Our recent pandemic has been a great platform that appreciates the sacrifices and dedication provided by these souls. Yes! It's one of the noblest professions in the world.
A 24×7 dedication to work is a big sacrifice. These are practitioners with a graduate degree. They work under the ordering scope of doctors even though most of the jurisdictions have granted them to work independently in any scenario.
India has a great population of nurses. Around 60% of them are from the southern states. Kerala is one among them with the maximum nurse population. Nursing is a profession that comprises forming a bond with the patients and constantly working along with them towards their well-being.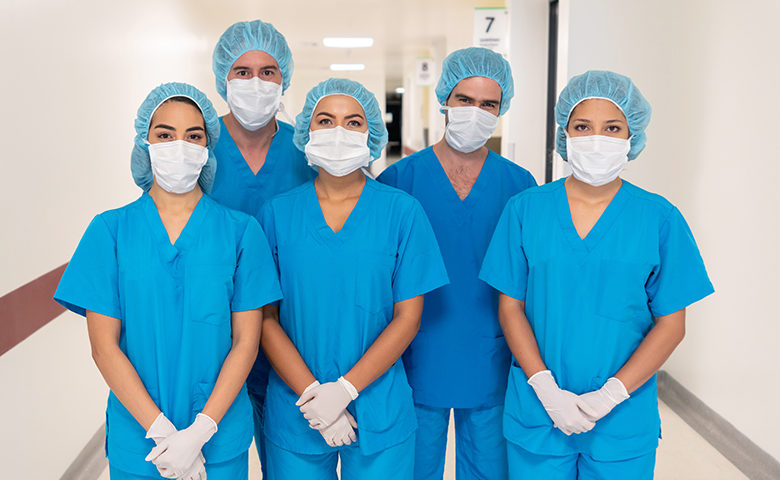 It is this bonding that differentiates this profession from other healthcare providers. Nurses become a part of their families as long as they are under the supervision and beyond. Especially for the old or the broken depressed souls, nurses become angels who comfort them mentally, socially, and physically. The contribution of nurses in the medical field is beyond the scope of appreciation.
Nursing is such a medical profession whose employment scope has no boundaries. It's never enough. Abroad nurses' availability is insufficient so India being an immense supplier of nurses supplies its resources abroad. Two out of every five people are nurses now but still, their need is not sufficient.
There is no such unemployment in this sector. So every other house in India is encouraging children, especially in the south from a very young age to adopt nursing as their profession to have a stable life.
-It's not always about employment, it's equally difficult to get into this lifestyle due to the busy schedule they have. It's not an easy task. Their day begins with a schedule of shifts. Research conducted reveals that 8 out of 10 nurses living with their families don't get enough time to spend with their loved ones.
This proves their dedication to this profession. It's a true sacrifice. Some nurses get so tired of these shifts that they just come home, sleep and go back to shifts, thus the vicious cycle continues.
If you go out to their site of work, you could witness the tension and their busy environment. You could watch them running to and fro, up and down the stairs bringing medicines and other equipment needed.
Although we all know how precious these souls are, the sad part is that they never get the appreciation they deserve. They work selflessly around the clock providing care to their patients but still, they aren't rewarded with increased wages, sometimes they don't even get their salaries in time.
We could hear news every month of nurses going on strike to grant their salaries. This is sad. This involves both private and government sectors. Although the situation in the private sector is even worse.
Our nation should be proud of these angels. Their immense care, selflessness, and dedication to this field is beyond our scope of appreciation. They are the reason we smile or our loved ones are still alive. They deserve a big SALUTE. JAI HIND!
Also Read : Healthcare In Lockdown