Pfizer and Moderna vaccines work better for men as compared to women. The paper has been published in Nature Communications.
A researcher at Michigan State University, Morteza Mahmoudi has published three paper reviewed papers where the role of sex in nanomedicine studies has been discussed and how it is related to the vaccines developed against the new coronavirus.
"We need to monitor these sex differences and report them to the scientific community and the public," said Mahmoudi, an assistant professor in the Department of Radiology and the Precision Health Program.
"It can be very helpful in developing future strategies and as we prepare for future threats." To develop those future strategies, researchers must better understand what causes patients of different sexes to respond differently to nanomedicines, Mahmoudi said.
Covid-19 vaccines by Moderna and Pfizer-BioNTech are being widely used for inoculation in many countries, vastly in the United States.
The Moderna and Pfizer vaccines use tiny orbs, or nanoparticles, to deliver their active ingredients to cells in our immune systems.
Mahmoudi has been studying how and why nanomedicines can affect patients differently based on their sex.
He believes this could be a factor with the vaccines. To be clear, the differences in vaccine efficacy are small, but they are measurable.
The clinical trials of the Moderna vaccine proved to be 95.4 percent effective in preventing Covid cases for males. The number is at 93.1 percent for females.
Similarly for the Pfizer-BioNTech vaccine, the effectiveness in males was recorded at 96.4 percent whereas it was at 93.7 percent for females.
Both vaccines use nanoparticles based on lipids. The pharma companies pack these tiny lipid-based particles with the vaccines' active ingredients and essentially use the nanoparticles as delivery vehicles.
In Mahmoudi's experiments,  it was found that the natural killer cells in a female donor took up fewer nanoparticles when compared to the male donors.
It was this model that allowed him to understand the immune systems of males and females are likely to
respond differently when it comes to these vaccines. But Mahmoudi and his colleagues also showed that the difference could be eliminated by first putting the nanoparticles in a donor's plasma, the cell-free portion of their blood sample.
The reason, because proteins in the plasma can bind to the lipid-based nanoparticles, giving the nanoparticle a biological coating or corona.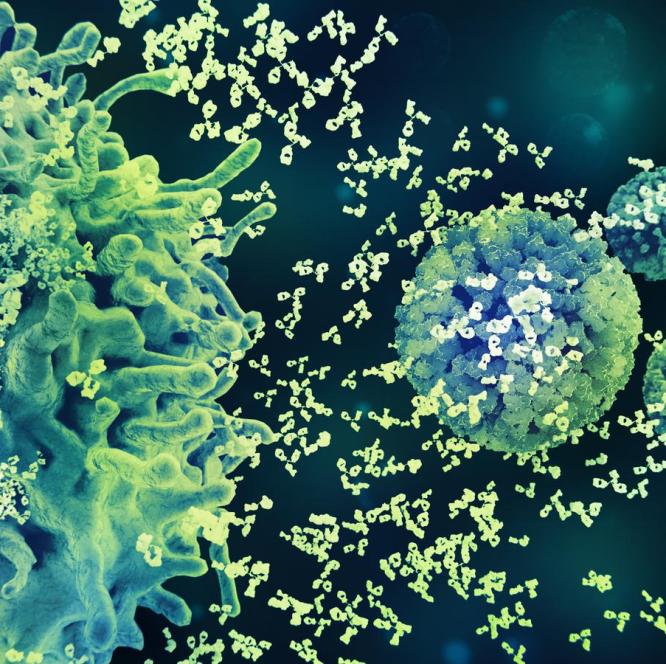 What this suggests, then, is that if there are differences in the vaccines' performance based on a patient's sex, doctors and researchers should be able to do something about it.
But they'll need more research and data to fully understand the cause of and remedies to these differences, Mahmoudi said. Thankfully, though, the data available to the community is growing every day.
Also Read: