Many factors influence the research results, including the study design, variables measured, and financing opportunities. Funding can assist a researcher in doing extensive research in a certain area by boosting study variables, sample size, and the use of sophisticated state-of-the-art equipment, all of which improve the data's reliability and validity.
According to estimates, India's health research budget is limited, with just a small amount of cash going to public health research. Because the effective use of available money has such a big impact on project outcomes, it's critical that today's academics remain up to date on the latest funding prospects.
Where does India stand?
India has a large human resource base. We can certainly do a better job with our large reserve. However, in order to alter the current situation, we must first recognize the elements that have contributed to it.
Some argue that the clinical burden in large institutions is a major factor in poor performance, as it leaves less time for research. However, this reasoning is not always valid, as the majority of high-quality articles are produced by institutions that treat the greatest number of patients.
This is true not only of India (AIIMS AND PGI have a long history of publication) but also of many other prestigious hospitals throughout the world.
Ray et al. published a study in 2016 that compared the research output of 579 medical institutes and hospitals in India from 2005 to 2014 to that of some of the world's premier academic centers. According to the findings, only 25 (4.3 percent) of the institutions published more than 100 publications every year, accounting for 40.3 percent of the country's overall research output. Incredibly, 57.3 percent of medical schools have not published anything in a decade.
The Massachusetts General Hospital and the Mayo Clinic, on the other hand, produced 4,600 and 3,700 research papers per year, respectively.
The researchers discovered that the majority of the institutes responsible for the majority of India's research output were publically supported. The survey indicated that Indian medical institutions' total research output is inadequate.
Lack of infrastructure is another aspect that is frequently blamed. Not everyone who wants to undertake good research gets the chance to work in environments with well-equipped equipment and resources, which can lead to a loss of motivation.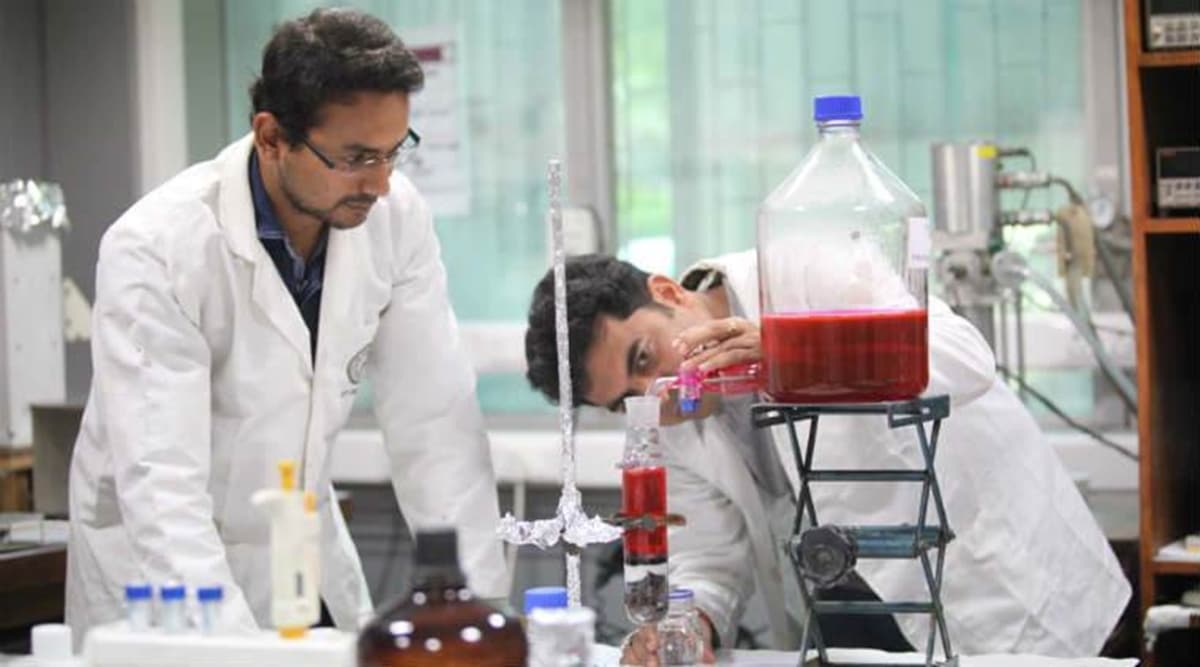 Furthermore, doctors have little incentive to do research because most medical college faculty advancements are time-limited rather than based on research and publications. Most physicians do not see research as a profitable endeavor, preferring to spend their time and energy helping patients and earning a living.
Another factor contributing to low performance could be a scarcity of mentors among faculty who can inspire and drive young, eager minds to pursue a career in medical research. Finally, and maybe most crucially, do we spend enough? The output of research is inextricably connected to the amount of money spent on it.
According to a study of Asian countries, there is a positive correlation between a country's research and development spending, the number of universities it has, and the number of scientific indexed journals it has, and research outcomes measured by a total number of research publications, citations per document, and H-index.
In 2012, the United States spent 119.3 billion dollars on biomedical research and development, with the National Institutes of Health (NIH) serving as the primary source of federal funding for biomedical research. The Indian Council of Medical Research (ICMR), which is supported by the Union Ministry of Health and Family Welfare, is India's primary body for formulating, conducting, coordinating, and promoting biomedical research.
It is one of the world's oldest medical research institutes. According to available data, the NIH budget in the United States is 32 billion dollars each year, while the ICMR budget is just around $232 million.
Is it possible to make things better? It is very likely that we will be able to accomplish so. However, we must own our weaknesses and strive consistently toward the goal.
Also Read: U.S. National Policy To Reduce Sugar In Packaged Foods Items Can Prevent Cardiovascular Diseases