Substance abuse, also known as drug or alcohol addiction, is a serious and complex health issue that affects millions of individuals worldwide. Overcoming substance abuse requires not only determination and commitment but also effective strategies and support systems in place. In this article, we will explore various strategies for recovery that can help individuals overcome substance abuse and lead a healthier, more fulfilling life.
Understanding Substance Abuse
Substance abuse is a chronic and progressive disorder that involves the excessive and prolonged use of substances such as drugs or alcohol despite negative consequences on physical, mental, and social health. It can lead to a range of adverse effects, including physical dependence, psychological addiction, impaired relationships, financial problems, legal issues, and overall decreased quality of life.
A few examples of addictive substances are alcohol, nicotine, prescription Pharmacies and illegal narcotics including cocaine, heroin, and methamphetamines. All ages, races, ethnicities, and socioeconomic groups can be impacted by substance misuse, thus it's critical to recognise the symptoms and early indications in oneself or others in order to get assistance and help.
Recovery Techniques
The physical, mental, emotional, and social facets of addiction must be tackled in order to effectively tackle substance usage. Here are some effective recovery techniques:
Seeking Professional Help:
Seeking professional help is a crucial step in the recovery process. This may involve consulting with a qualified healthcare professional, such as a doctor, therapist, or addiction specialist, who can provide assessment, diagnosis, and treatment recommendations tailored to an individual's specific needs. Treatment options may include detoxification, counseling, therapy, medication-assisted treatment, and rehabilitation programs.
Creating a Support System:
Building a support system is essential in the recovery journey. This may involve reaching out to trusted friends, family members, or support groups, such as Alcoholics Anonymous (AA) or Narcotics Anonymous (NA), to provide encouragement, accountability, and understanding. Having a support system in place can help individuals stay motivated, manage triggers and stressors, and prevent relapse.
Developing Coping Skills:
Developing healthy coping skills is critical in overcoming substance abuse. This may involve learning and practicing healthy ways to cope with stress, emotions, and cravings, such as mindfulness, exercise, deep breathing, journaling, or engaging in hobbies and activities that bring joy and fulfillment. Developing healthy coping skills can help individuals manage triggers and cravings, reduce the risk of relapse, and improve overall mental and emotional well-being.
Self-care is an important aspect of recovery. This involves taking care of oneself physically, mentally, and emotionally. This may include getting enough sleep, eating a balanced diet, engaging in regular exercise, and managing stress through relaxation techniques or seeking professional help. Practicing self-care can help individuals build resilience, improve self-esteem, and enhance overall well-being, which can support their recovery journey.
Making Lifestyle Changes:
Making positive lifestyle changes can also be beneficial in overcoming substance abuse. This may involve avoiding triggers and environments associated with substance use, developing new hobbies and interests, andm finding healthy ways to fill the void left by substance use.
It may also involve improving communication skills, setting boundaries, and making positive changes in relationships and social circles. Making lifestyle changes can help individuals create a supportive and conducive environment for their recovery journey.
Setting Goals and Monitoring Progress:
Setting goals and monitoring progress can provide a sense of purpose and direction in recovery. This may involve setting short-term and long-term goals related to sobriety, health, relationships, career, and personal growth. Regularly monitoring progress and celebrating achievements can provide motivation and encouragement to stay committed to recovery. It can also help individuals identify any challenges or setbacks and make necessary adjustments to their strategies.
Finding Substance Abuse Treatment Facilities
Finding the right substance abuse treatment facilities can play a crucial role in the recovery process. Here are some options to consider: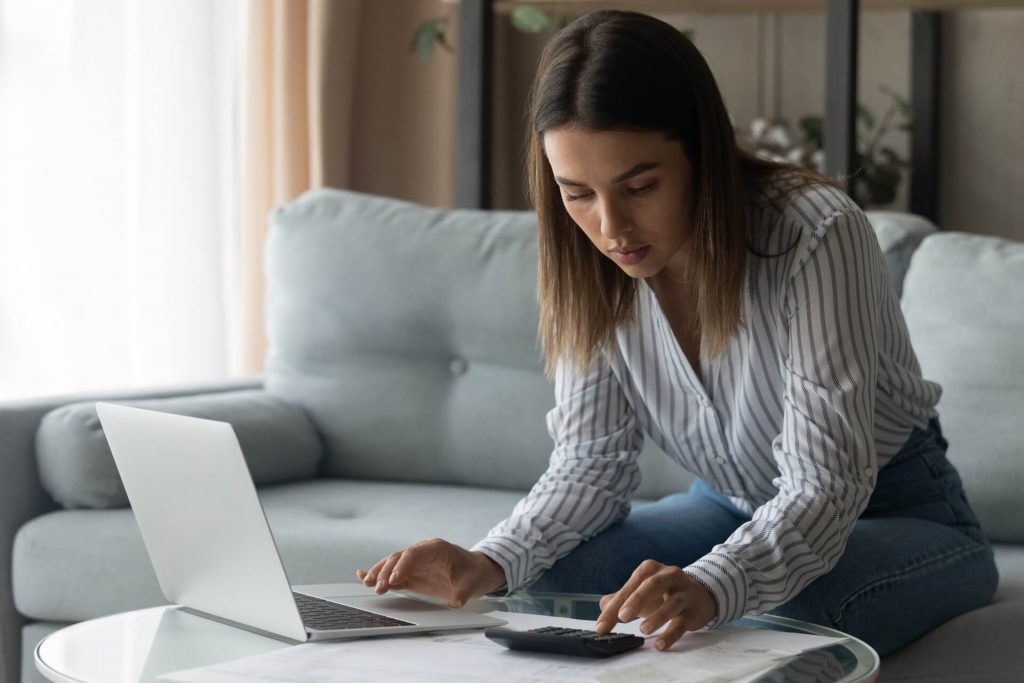 Nearby Drug and Alcohol Treatment Centres:
Finding alcohol and drug rehab centres nearby might be a wise decision because it makes obtaining therapies simple. To fulfil a variety of requirements and preferences, many treatment centres provide various levels of therapy, including inpatient, outpatient, and incense outpatient programmes. Discovering credible rehabs in your area can be made easier by doing research, reading feedback, and asking for suggestions from reliable sources.
Centres for Substance Abuse Recovery:
The major objectives of drug addiction rehabilitation centres are to offer holistic therapy as well as encouragement to people who are battling using drugs. These kinds of centres frequently provide a broad spectrum of products and services, such as cleaning, counselling, counselling, integrative treatments, and rehab activities. Additionally, they could bring in skilled and knowledgeable personnel who can offer special treatment and assistance during the healing process.
Centres for Substance Abuse Treatment:
Centres for the care of substance misuse offer a range of therapeutic choices to people who have a problem with drugs or alcohol. These facilities might provide evidence-based therapies like family therapy. In cognitive behavioural counselling (CBT), and motivating interviewing, among others. Additionally, they could offer curriculum, group therapy, group advice, and counselling to assist people to understand the nature of addiction and learn coping mechanisms.
Substance Abuse Treatment Centres in Florida:
Florida is known for its numerous substance abuse treatment centers that offer a wide range of services for individuals seeking recovery. These centers may offer different levels of care, including inpatient, outpatient, and aftercare programs, and may have specialized programs for specific populations, such as dual diagnosis, LGBTQ+, or veterans. It is important to research and choose reputable treatment centers in Florida that align with an individual's specific needs and preferences.
How many rehabilitation facilities are there in the UK?
There are a lot of rehab facilities in the UK that provide different types of treatment for people who are abusing drugs. A combination of medical, psychological, and holistic therapies may be provided by these facilities as part of their inpatient, outpatient, or community-based programmes. There are likely a variety of rehab facilities in the UK, so it's wise to conduct extensive research, read reviews, and ask for referrals from reliable sources in order to identify respectable facilities that may satisfy a person's demands.
5. Resources for Addiction Recovery
There are numerous resources available to support individuals in their addiction recovery journey. These resources may include:
Encourage Communities:

Assistance organisations, such as Alcoholics Anonymous (AA), Anonymous in Drugs (NA), and SMART Recovery, offer an encouraging atmosphere where people can interact with others who share their challenges, triumphs, and rehabilitation tactics. 

Counseling and Therapy:

Individual counseling and therapy sessions with qualified healthcare professionals, such as psychologists or addiction counselors, can provide individuals with tools and strategies to address underlying issues related to addiction, such as trauma, mental health disorders, and unhealthy coping mechanisms.

Helplines and Hotlines: Support lines and hotlines, that include that of the National Help for Misuse of substances and the Behavioural Health Services Administrator (SAMHSA), offer discreet support, guidance, and assistance to anyone looking for therapy against using drugs. These helplines are frequently open round-the-clock and can be a great resource for people in need of instant assistance or information.
Online Resources:

There are numerous many sources online that offer knowledge, resources, as well as techniques for recovering from addiction. These sources may consist of websites, blogs, articles, and groups that provide training content, self-assessment tools, and helpful advice for preventing relapse as well as controlling cravings and triggers.

Community-Based Programs:

Many communities have local programs and services that are dedicated to supporting individuals in addiction recovery. These may include community-based support groups, counseling services, sober living homes, and employment or vocational training programs. Connecting with local resources can provide individuals with a supportive community and access to additional services that can aid in their recovery journey.
Conclusion
Recovering from substance abuse is a challenging but achievable goal with the right strategies in place. It requires commitment, effort, and a supportive environment. By developing a strong support system, making lifestyle changes, setting goals, accessing appropriate treatment facilities, utilizing available resources, and practicing healthy coping skills, individuals can increase their chances of overcoming addiction and living a fulfilling and sober life. 
Remember, everyone's recovery journey is unique, and it is important to seek professional help and support as needed. Recovery is possible, and a brighter future awaits those who are willing to take the necessary steps towards it.
Frequently Asked Questions (FAQ)
Q1. What period of time does it take to overcome addiction?
A: The length of addiction rehabilitation varies depending on the degree of the addiction, the substance(s) used, and the dedication of the individual to their recovery process. Recovering from addiction is a lifelong journey, and maintaining sober may require continuing work and assistance
Q2. Can I recover the habit without asking for medical assistance?
A: Although getting professional help can improve the recovery process immensely, it's also possible to beat addiction without it. On the other hand, it can necessitate a solid network of allies, sound coping mechanisms, and a will to alter one's outlook on life and behaviour for the better.
Q3. What are some healthy coping skills for managing cravings?
A: Healthy coping skills for managing cravings may include engaging in physical activity, practicing relaxation techniques, talking to a supportive friend or family member, engaging in hobbies or interests, and practicing mindfulness or meditation.
Q4.Alternative treatments for recovering from addiction exist?
A: Alternative therapies can be utilised in conjunction with conventional addiction treatment. Acupuncture, yoga, art therapy, equine therapy, and mindfulness-based therapies are a few examples of these. The best alternative therapies for a particular patient's needs should be determined in consultation with a trained healthcare expert.
Q5. How can I rebuild my relationships during recovery?
A: Rebuilding relationships during recovery can involve open and honest communication, making amends for past harms, setting healthy boundaries, and consistently showing trustworthiness and reliability. It may also involve seeking support from a therapist or counselor to navigate challenges and rebuild relationships in a healthy way.
Q6. How do I deal with relapses throughout recovery?
A: For a few individuals, the road to rehabilitation may include relapses. It's crucial to keep in mind that relapse does not equal failure; instead, it might be an opportunity to grow from the experience and continue the recovery process. It is critical to get help from a therapist, counsellor, or help group, identify triggers and build coping mechanisms, and recommit to sobriety.