You might have heard about yoga and its benefits and how it has helped people recover from insomnia disorders over social media. Even though it looks absurd, this works magic. In this tight schedule of life, people forget to take a break. They are busy working day and night towards their goal where they don't give a thought about their health. The situation is the same across professions. Software engineers work day and night busy completing their targets, finally ending up with a headache and sleep disturbances. These people don't get enough sleep or their body time cycle is hampered.
How does this work?
The most reason why people face periods of insomnia is because of stress built up in their minds and muscles which should be released in order to treat it. Yoga does it for you. When you get deeply involved in your work, you forget yourself and get indulged. Your stress level may be at its peak.
For professionals like software engineers, sitting On a chair 24×7 in an upright posture is not an easy job. They adopt a slouch position. If this is explained in terms of anatomy, it causes impingement of spinal nerves which causes muscle stiffness and headaches. Too much screen time and stress can also hamper your body time cycle. 
What does yoga do?
Research has been done proving the magic of yoga oversleep positivity. It's proven that yoga helps relax your body muscle through stretching and strengthening your muscles, breaking the adhesions, and regaining its flexibility.
It improves your breathing patterns. As you might know, breathing itself treats half of the problem. Proper breathing lets you ease stress and tension. 
A slight yoga for half an hour before going to sleep can help you fall asleep. Too much exertive yoga can end up raising your heart rate which should be avoided.
Which Yoga Poses should be adopted?
1. Uttanasana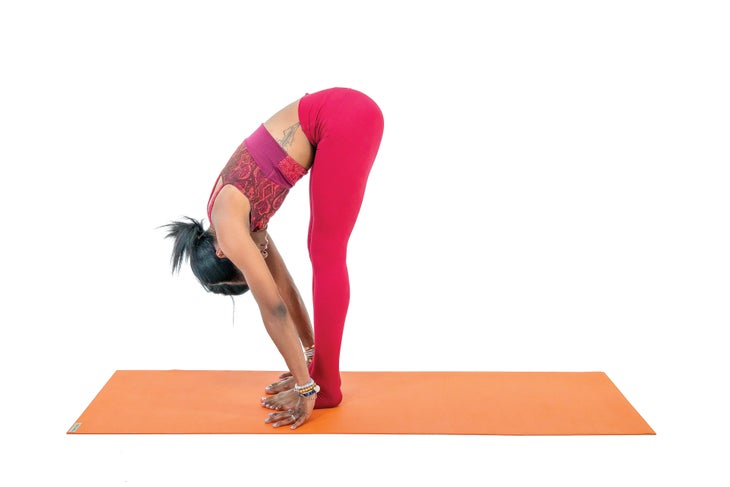 Stand in a standing position. Now bend your torso in front of your legs and try touching your toes or rest your hands over the floor without bending your knees.
2. Supta baddha konasana
This is also called a reclined butterfly pose. Lie on your back with your hands at both sides or under your head. Now press the sole of your feet together and bend your knees at either side.
3. Viparita Karani
Lie on your back and raise your legs against the wall forming an L shape with your body. Now breathe gently and relax.
Also Read: Tips For Managing A Healthy Skin And Hairs In Winters.