Do you feel a lack of interest in activities that you enjoyed earlier? Do you feel a constant gloom surrounding your mind? Consent to these statements can be an indication of depression.
Depression is a very common and severe medical condition. It negatively influences the way you might feel, think or act.  The feeling of constant sadness, stress, or lack of interest in the daily activities of life. 
More than 10 million people suffer from depression every year. Also, one in every 5 Americans shall suffer from an episode of depression at some point in their life. Apart from the complex life and various other causes of the widespread nature of depression, the lack of treatment is also a major factor for the increase in depression cases.
Either people don't accept that they need help or shy away from getting treatment due to the social stigma attached to seeking help for mental illness. But, the first step in the fight against depression is breaking the social shackles, accepting the existence of depression, and then getting a potential treatment for it. 
Treatment for depression:-
A mental health expert or psychiatrist can suggest medications. There are many types of psychotherapy for treatment.  drugs that can help to reduce the symptoms of Depression. You can even benefit by just meeting and having a session with a psychiatrist or mental health professional.
But, a more serious case might need a hospital stay until the symptoms improve.
Medications for depression:-
There are numerous antidepressants available in the market. But, you should consult a doctor before having them examine its side effects. Some of the common Antidepressants are:-
Selective serotonin reuptake inhibitors (SSRIs)

Serotonin-norepinephrine reuptake inhibitors (SNRIs)

Atypical antidepressants

Tricyclic antidepressants

Monoamine oxidase inhibitors (MAOIs)

Other medicines- Many other medicines can be added and combined with these antidepressants. This will be prescribed following the particular case and its requirements. A doctor prescribes these medicines keeping in view their side effects and impact on health. 
Take the right medication:-
It is important to visit a mental health professional or a doctor before taking any antidepressants. This is important to keep the right medicine for your case and get information on its side effects. Wrong medication can make the case worse. 
The risk of suddenly stopping medication:-
It takes time for a medication to make an impact or improve your condition.  But, it is important to know that it can be harmful to suddenly stop the medication. You should consult with a doctor before stopping the medication.
The medicines are not addictive. Still, the body takes time to adjust to a particular dose and it should gradually and strategically be stopped with the advice of a doctor. Otherwise, there can be severe withdrawal symptoms that can be very risky. 
Monitor your closed ones while taking antidepressants:-
The antidepressants are generally safe. But there is a warning mentioned on the back of the medicine. In rare cases, it can increase suicidal thoughts when the medicine is adjusting to the body. So, the family of a person consuming antidepressants should monitor them.
They should take note of the behavior change. If they feel any symptoms of suicidal thought, it should be immediately conveyed to a doctor.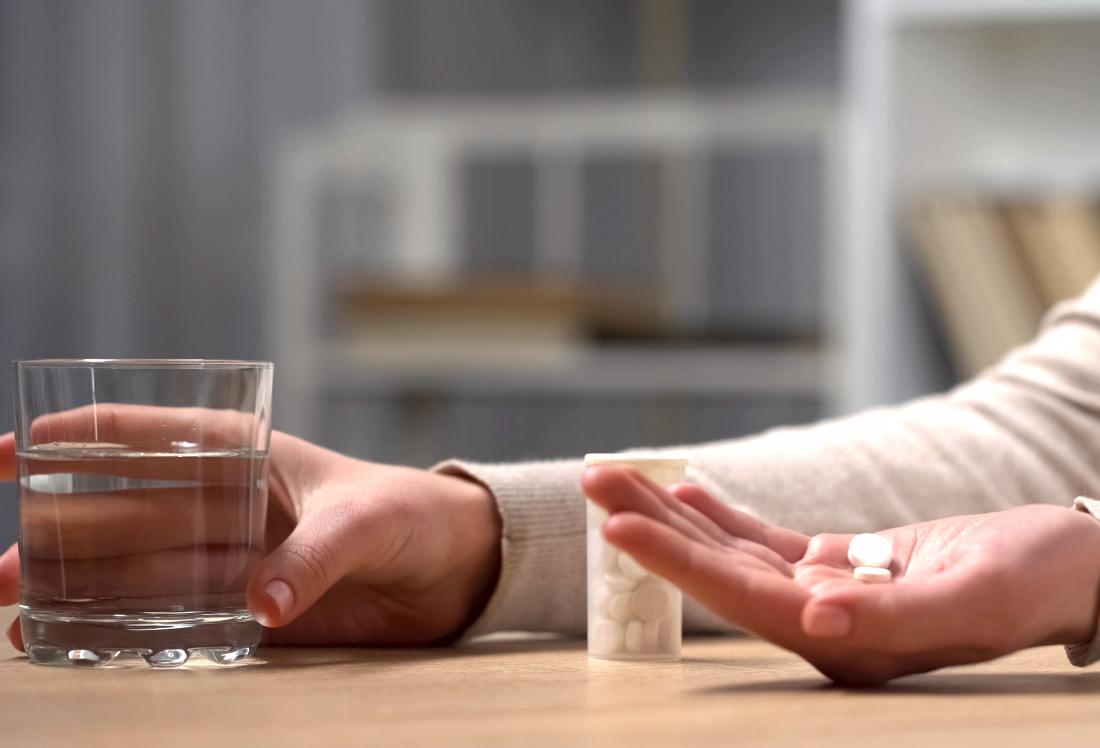 However, it is very rare and only occurs at the beginning of taking the medicine. Otherwise, it works on reducing such feelings or thoughts in a person. 
P.S. Taking drugs or alcohol can worsen depression and can have negative health effects when paired with antidepressants. 
Psychotherapy for depression:-
Psychotherapy is a concept of healing depression by sharing your feelings, thoughts, conditions, and related issues with a mental health expert.  It is also known as talk therapy or psychological therapy.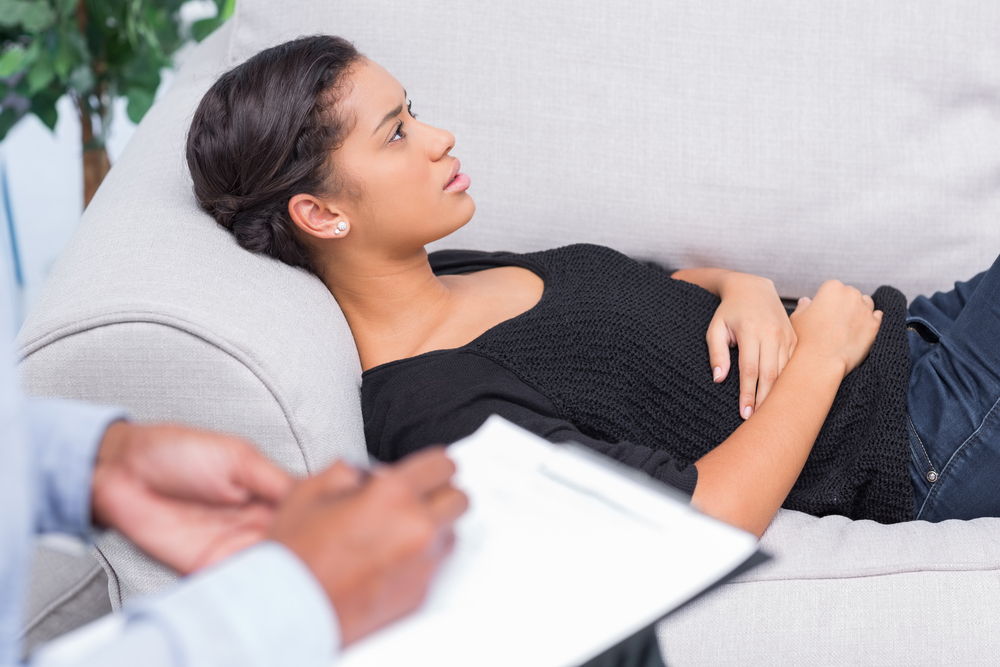 There are numerous kinds of psychotherapy to treat depression like cognitive behavioral therapy or interpersonal therapy. The doctor can also prescribe other kinds of therapies. Psychotherapy can enable you to:-
Adapt to a problem or difficulty

Recognize negative thoughts, behaviors and switch them with optimistic ones.

Analyze experiences and relationships and turn them into positive ones.

Discover favorable ways to solve your problems

Recognize problems that cause depression and make it worse

Retrieve a feeling of satisfaction and enable it to reduce its symptoms

Set more realistic objectives in life

Improve the capability to withstand and cope with the stress   
Additional format for therapy:-
Along with the above-mentioned treatment, face-to-face sessions, online sessions, computer programs, videos or workbooks are also available. These are directed by a doctor or mental health expert. There are many smartphone applications for general education and support for depression too.
In some cases when the situation gets severe and a person might harm himself or others. So, in that situation hospitalization or partial hospitalization is suggested. 
Lifestyle changes:-
Medical treatments should be combined with lifestyle changes for better and timely treatment. Honestly, dealing with and managing depression is a continuous process. So, we have some strategies and lifestyle changes to fight depression. 
Know more about depression

– The more knowledge and understanding you have about depression, the better treatment will work. You can just know about the general symptoms, causes, and strategies related to depression. This can enable you to recognize and better deal with depression. You can understand what promotes a depressive episode and how you can avoid it.
Have a conversation about it-

Talk and have a conversation about your feelings and casual thoughts with your loved one. This can help to curtail the feeling of loneliness. It can be a mental health expert, family, friends, etc. 

Maintain a journal- 

The exercise of writing a journal will help you to face your thoughts, feelings, and problems. You can write about your thoughts, feelings, fears and recognize the pattern and causes for your problems. This is a very effective way to deal with depression.

This can also give a new perspective for problems to better solve them. You can maintain a journal and write daily before going to bed. This will give a comfortable sleep. You can also maintain a gratitude journal for more positivity.

Visit a doctor or psychiatrist-

Visiting a doctor or mental health expert is important for getting the right treatment for depression. This gives important support and guidance to deal with depression. They also prescribe subjective treatment based on your specific needs. 
Exercise mindfulness- 

Mindfulness means focusing on the present. You should concentrate on today, rather than worrying about the past or future. This can be done through the mobile app or by attending a special class on it. This reduces depression. 

Exercise daily-

Physical activities release endorphins. This enhances mood and research.  Although you might find exercise boring, it can be helpful to deal with a depressive episode. 

Eat a balanced diet-

Food also has an impact on mood and mental health. The deficiency of omega-3s and iron can be a link for depression. So, it's prescribed to eat a balanced meal full of nutrition. This should be supported with daily exercise.
Relax and have a good sleep-

Sometimes a hectic schedule can increase depression. Take a break and redirect the stress. This helps to concentrate the energy of a person. Every day, take some time and relax for some time. This can include having a calm bath, watching television, practicing gardening, going outdoors, or reading some books. Take plenty of sleep regularly for good mental health. Lack of sleep can improve depression. Get a night of sleep for at least 7-9 hours daily and maintain a strict sleep schedule. Taking a bath before going to bed can also be helpful. 
How to support a family member or friend?
The help of a family member or friend can be beneficial in fighting depression. It is important to know the symptoms of depression and encourage your loved ones to take medical treatment.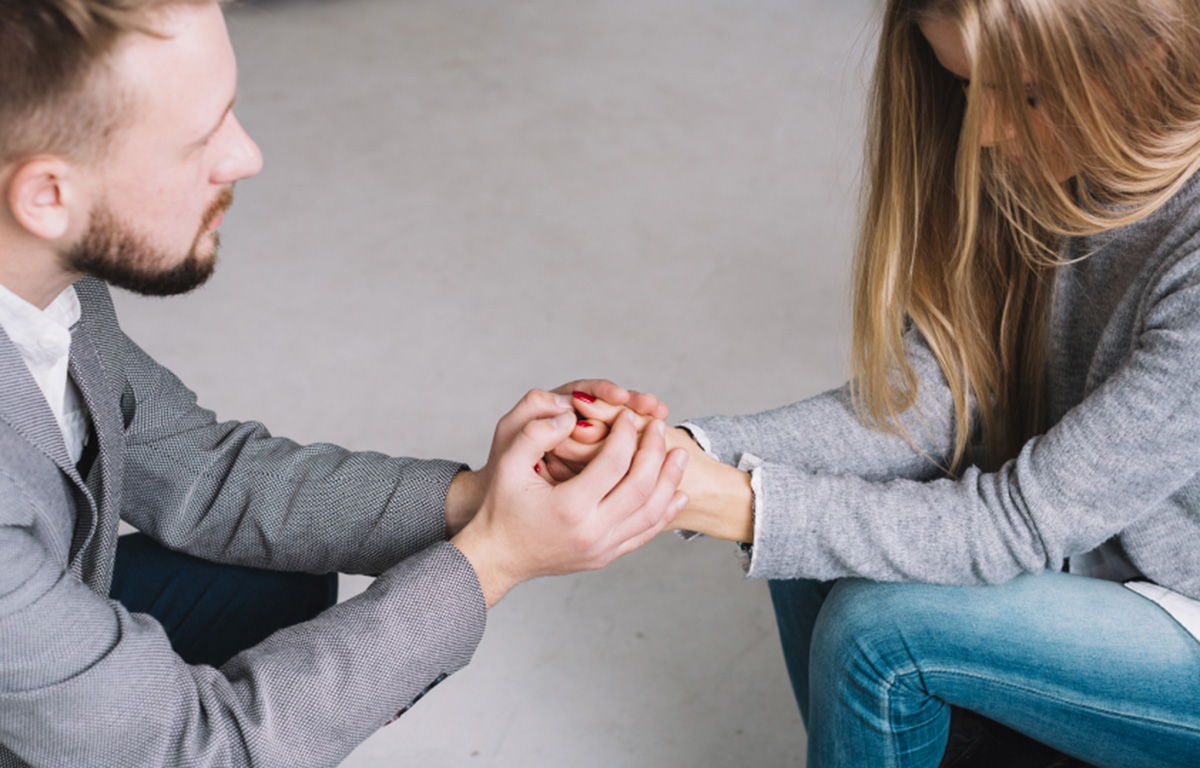 You should even take note when the signs of depression worsen and report it to their doctor or mental health expert. Family can support you by:-
Encouragement in following the prescribed treatment

Give an ear to their talks

Offer positive support

Assist in some lifestyle changes 

Try to create a less stressful environment

Encourage them to take part in spiritual activities 

Make plans with them and follow it 

Learn about depression and take care of yourself.

In the end, you will end up with a lot of patience in supporting a friend or family member dealing with depression.
Depression is treatable. Just keep on with the fight and you will surely succeed. Never hesitate to reach out for help.
Source: https://thesecondangle.com/depression-treatment-ways-treat/
Also Read : Brain On Fire: A Rare Autoimmune Disease